Quick and easy refreshing recipes for you to try
I'll take any excuse to enjoy a tasty cocktail but there is no better reason than on May 13th which marks World Cocktail Day. Haven't heard of it? Basically, it calls for us to have a boozy time to celebrate the anniversary of the first published definition of a cocktail.
So, in honour of that, we have listed down the 5 go-to cocktails that are not only easy to make but taste delicious. Trust me, you don't need to be a bartender to impress your friends with these drinks as they are quick to prepare. At your next party, you can spend more time downing the drinks and socialising, rather than being stuck behind your makeshift bar.
Now if you've just checked your cupboard and it's bare, don't worry! Boozebud stirs up quite the offer, where you can enjoy next day delivery plus take advantage of their price match guarantee.
1. Margarita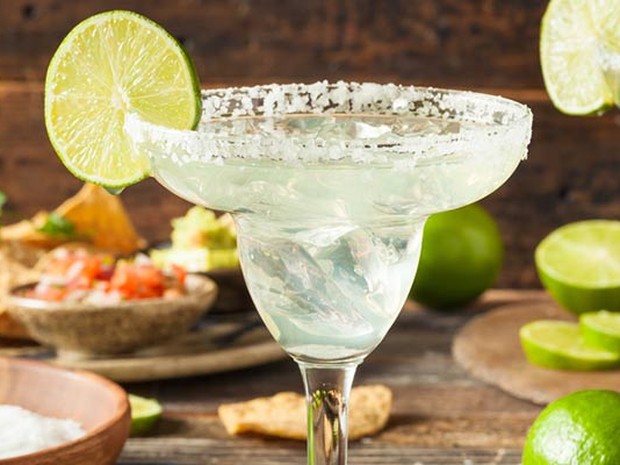 You can't think about cocktails without having margaritas in mind. The classic margarita which can easily be jazzed up with any of your favourite flavours:
Ingredients:
3 parts tequila
2 parts Cointreau or triple sec
1 part fresh lime juice
Coarsely grounded salt (spread on a plate, for garnish)
Sliced lime (for garnish)
Ice
Steps:
Rub a wedge of lime around the rim of your glass then dip in coarsely ground salt.
Mix tequila, Cointreau and lime juice in a shaker with ice and shake well until chilled.
Strain into your prepared glass and serve with a lime wedge.
You can really personalise a margarita with nearly any type of fruit. My choice? I love a passion fruit margarita – just add fresh passionfruit pulp to the mix. If you love watermelon or strawberries – freeze the fruit then mix all ingredients in a blender. It's like a smoothie but with extra kick.
2. Cosmopolitan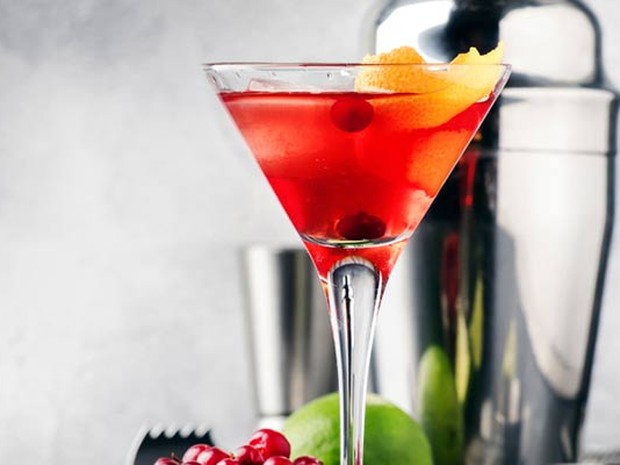 A girls' night in calls for a few cosmos!
Ingredients:
1 ½ parts vodka
¼ part lime juice
¼ part Cointreau or triple sec
¼ part cranberry juice
Lime wedge (for garnish)
Ice
Steps:
Mix Vodka, lime juice, Cointreau and cranberry juice in a shaker with ice and shake well until chilled.
Strain the mix into your glass and serve with a lime wedge.
Looks great in a martini style glass!
3. Mojito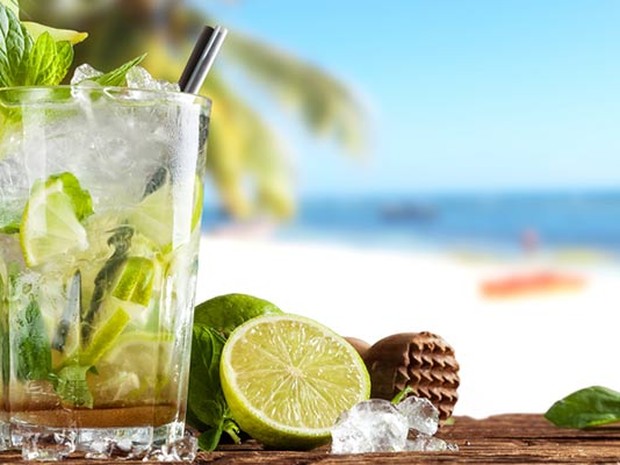 Another classic cocktail that can be taken up a notch with the addition of your favourite fruits.
Ingredients:
10 fresh mint leaves
½ lime cut into 3 wedges
2 tablespoons of sugar syrup
1 ½ shots white rum
Soda water (as needed)
Ice
Steps:
Place mint leaves and 1 lime wedge in a sturdy glass and crush with a muddling stick.
Add remaining lime wedges and sugar syrup, and muddle again.
Fill the glass with ice, pour in the rum and top with soda to taste.
The secret to making a good mojito is quality white rum. Now, "quality" is not code for "out-of-budget", especially with discounts from BWS, so take a look at their wide selection for your next concoction.
4. Vodka Martini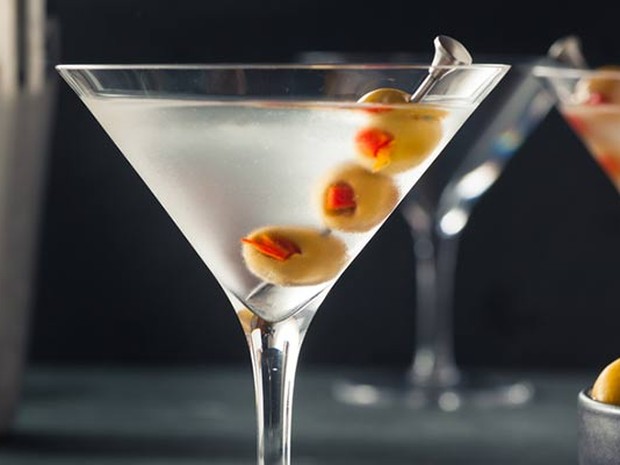 Stylish and elegant, the vodka martini is certainly a classic. The only question that begs is – shaken or stirred?
Ingredients:
3 parts vodka
1 part vermouth
3 small green olives
Ice
Steps:
Pour vodka and vermouth in a mixing glass.

Fill with ice and stir until chilled.

Strain into a chilled martini glass.

Garnish with 3 olives on a toothpick.
That's right, contrary to James Bond the rules say it should not be shaken – but stirred!
5. Negroni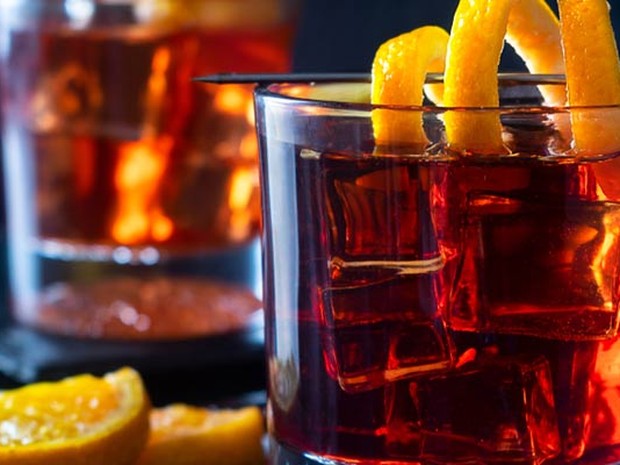 A refreshing and sophisticated cocktail that looks as good as it tastes.
Ingredients:
1 part gin
1 part Campari
1 part vermouth
1 twist lemon zest
Ice
Steps:
Mix gin, Campari and vermouth in a mixing glass filled with ice.

Stir and strain into a chilled glass.

Garnish with a twist of lemon zest.
When you can make drinks that look this good, you won't even miss going to a cocktail bar.
Basics of mixology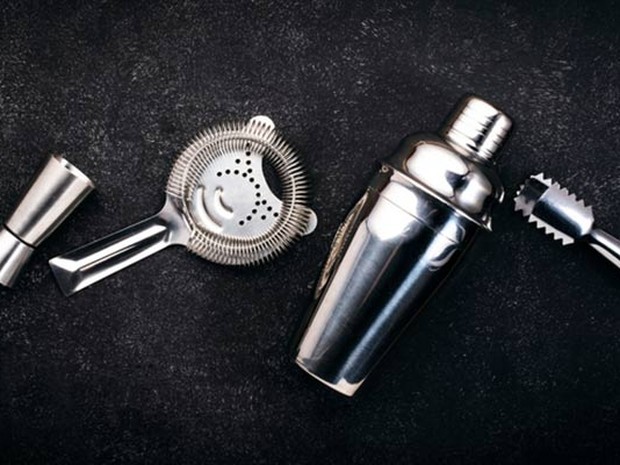 While we've sourced some fabulous yet simple recipes, it's best to know the basics before you plan your next cocktail party. Here's your guide to Mixology 101, to get you on your way:
Get the right balance: This refers to sweet and sour tastes and of course the strength of the alcohol. You don't want any of these to go too far or it becomes undrinkable.
Always taste-test: While everyone's palettes are different, it's still important to make sure if you've gone too far in any direction and adjust accordingly: Too sour? Add sugar. Too sweet? Add lemon/lime/bitters. Too strong? Add more non-alcoholic ingredients.
All about the parts: You'll notice many of these recipes talk in 'parts', not particular millilitres. Where possible, it is far easier to create with this type of measurement to suit how many drinks you are making. Example: 1 part could be 1 shot for 1 person or 5 shots for 5 people. If the next ingredient is 2 parts, simply double whatever your '1 part' was. You decide what 1 part is and go from there!
Use the right tools: As long as you have a vessel big enough to mix the drinks and stir them around; a measuring spoon or jug if you don't have a shot glass; a citrus squeezer; a strainer; and a rolling pin or wooden spoon works wonders in place of a muddler. Then you're set!
Feeling adventurous and after a few more recipes as well as great savings on your spirits? Liquorland offers a huge list of no-fail cocktails, categorised by flavour so you can easily find something you know you'll love. Next time you throw a cocktail party,be sure to put this magic to use. Cheers!
Source link